Contact Us
1 Open Daily except for seven Holidays noted below
Store M-Sa 9-8 Su 11-5
Hot Bar M-Sa 11-3
Cold Bar M-Sa 11-6 (Salad & Olives)
(Hot & Cold Bar, Closed Sundays)
Closed: New Years | Easter | Memorial | July 4th | Labor | Thanksgiving | Christmas
* Store closes early on eve of select Holidays, call store for information.
2 Downtown Grocery, 607 N Third Street, Wausau WI 54403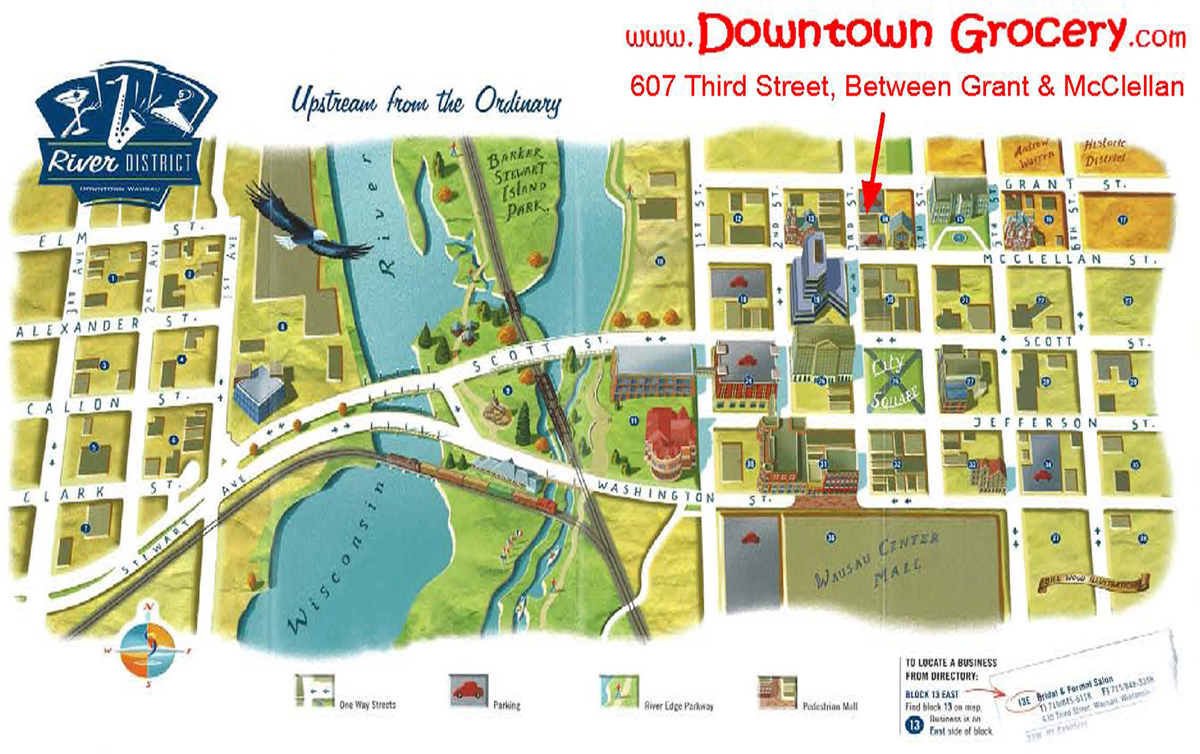 3 Address, Phone, Email
Downtown Grocery.com LLC ™
607 N Third Street
Wausau Wisconsin 54403
Phone 715-848-9800 Email Web Facebook
* For best communication, we prefer you call us first, thank you.
* If sending information, please send an email instead of a fax, thanks!
4 Managed by a Creative and Friendly Team
- Kevin Korpela, Manager, Owner
- Megan Curtes Korpela, Manager, Owner, Outreach
- Lynette Schuster, Manager, Buyer
- and a Team of Chefs, Bakers, and Organizers
5 A Small Store with Big Ideas --- an old-fashioned neighborhood store on "Main Street"
"...it's an earth-friendly social place to share food ideas and grow a local food & farm economy!"